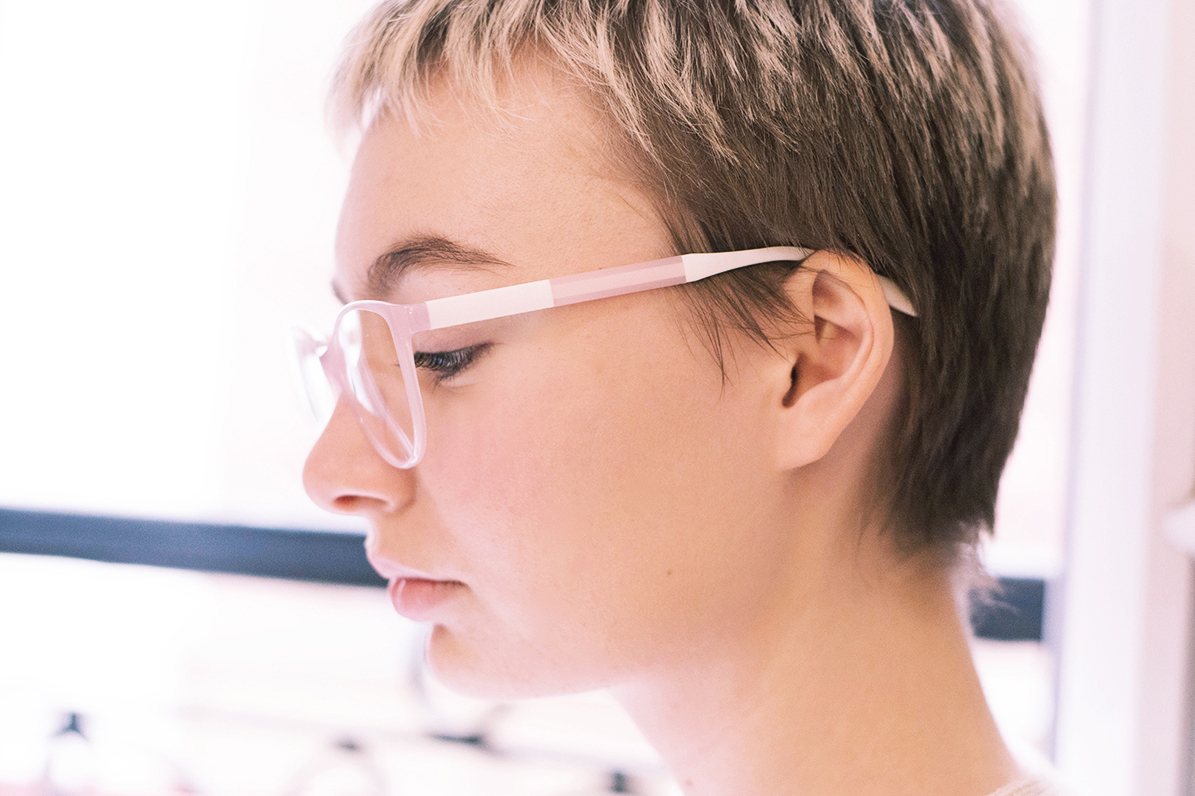 ---
Brand : awear CHARMANT
Region : USA, Canada, France, Germany, China
Year : 2013-2018
Photo : Natsumi Hosoi
Design / Branding / Art Direction
Good Design Award (Japan)
---
This is an eyewear project that aims to create sustainable products by reviewing the traditional manufacturing process of plastic eyewear. Reducing the amount of petroleum by using renewable bio-based plastic. Eliminating all the waste and reducing the consumption of energy by devising the production method. In addition, in order to build new connections with consumers and focused on web marketing for the first time in the company, and promoted design as a brand that challenged new things for the company.

持続可能な製品づくりを目指したアイウェアプロジェクトです。
これまでのプラスチック製アイウェアの製造プロセスを見直して製造されています。 再生可能なバイオベースのプラスチックを使用して石油の量を削減しています。 そして製造方法を工夫することで、無駄を省き、エネルギー消費量を削減していますまた、消費者との新しいつながりを構築していくため、社内初めてWebマーケティングに注力し、会社にとっても新しいことへ挑戦するブランドとしてデザインを進めていきました。



22×22×22×22 color combinations
The unique temple structure assembled by hand creates a wide variety of colors by a combination of three parts. The temple that is a designed spring structure creates excellent wearing comfort. The new eyewear frame was born from the awareness of the environment, beauty, and wearing comfort.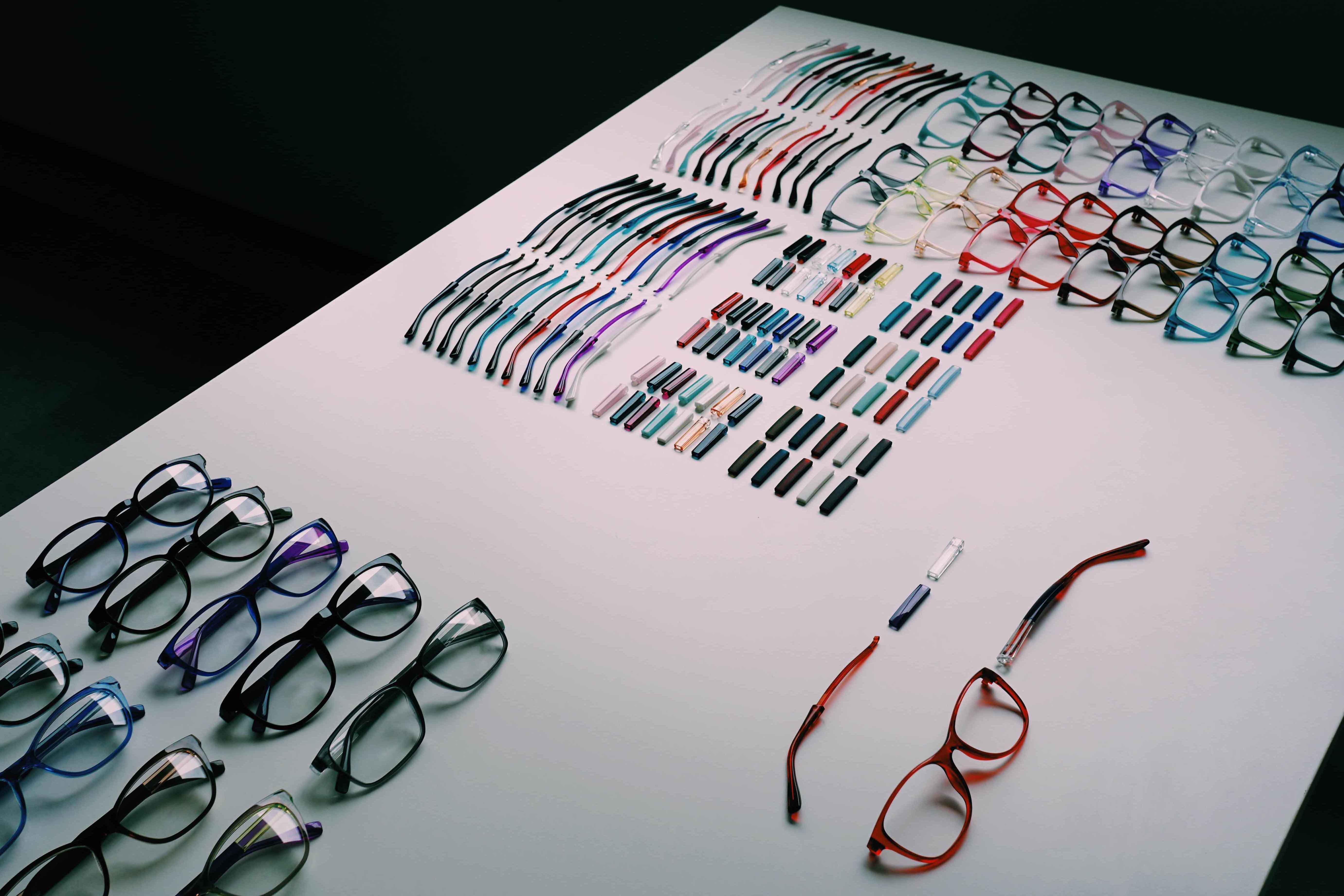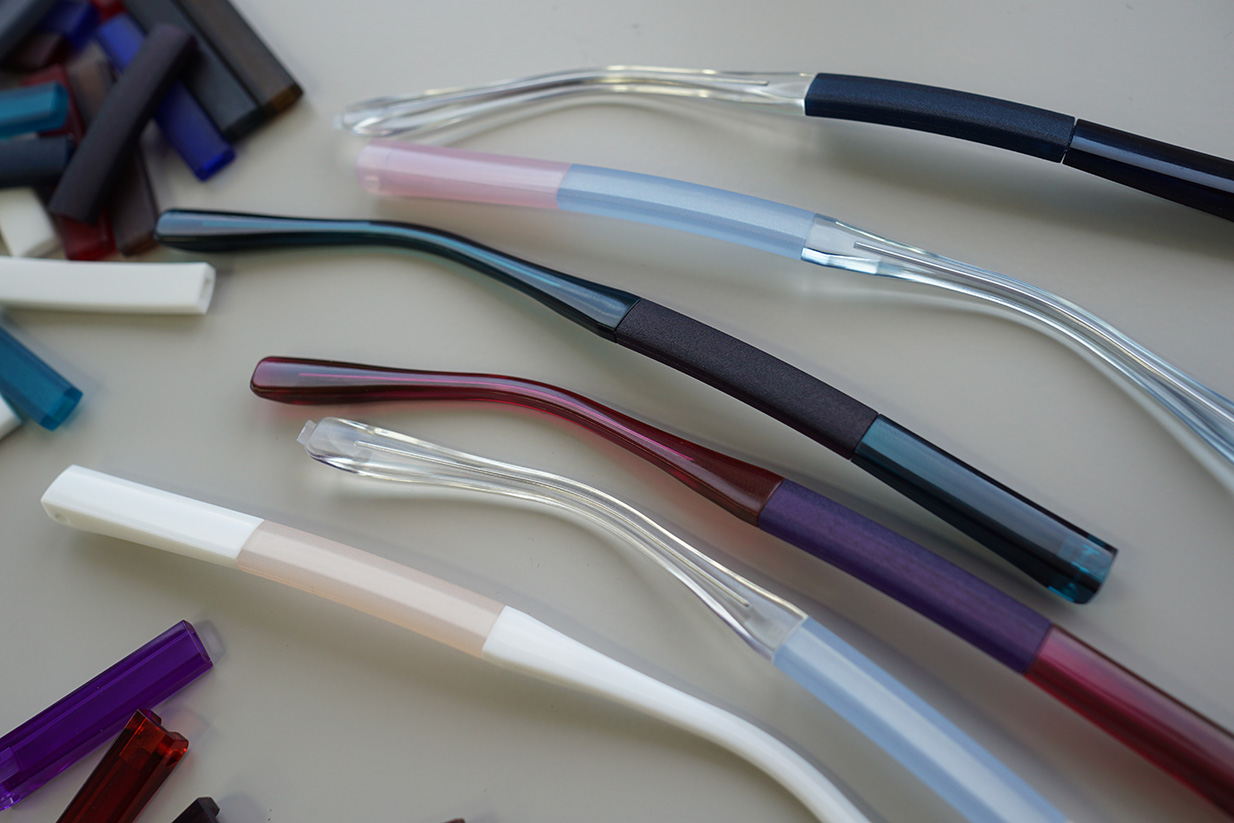 The conceptual model
Under the theme of "Eyewear is enhanced to entertainment", I proposed an eyewear that connect consumers and opticians at retail stores. Each piece of eyewear is customizable, deepening the eyewear knowledge of consumers and making the optician's adjustment techniques entertaining.